Brett Fallon
Performance Bio
Brett Fallon is an Erie native who has danced and performed since the age of three. He is trained in jazz, tap, ballet, hip hop, lyrical, modern, and folk/character from the world's finest in the dance industry today. A former student of the PA Governor's School for the Arts, Brett graduated from Point Park University - Pittsburgh, PA, with a degree in dance / concentration in jazz. While at Point Park, he studied under Susan Stowe, Ron Tassone, and Nicholas Petrov. Brett has trained with Dafmark Dance Theatre and Chautauqua Regional Youth Ballet, has studied under Luigi in New York City per a scholarship, and was a soloist / choreographer for Project Dance in Times Square - New York. He has starred in a music video filmed in Boston, MA.
Brett danced for Paula Abdul at the New York City Dance Dome in front of a live studio audience for CBS's show "Live To Dance". Brett also graces New York Times Square stage every year with featured solos at Project Dance New York.
Brett has performed professionally at the Pittsburgh Playhouse in "Hello Dolly!". He has also performed in various productions with Erie Playhouse, Struther's Library Theatre, Pick of the Crop Ballet, Common Ground Theatre Company, and the Erie Dance Consortium. Brett has appeared as the prince in both the "Nutcracker" by the Lake Erie Ballet and in the "Snow Queen" by the Allegheny Regional Ballet. Brett's choreography credits are broad too. He has won many awards for his work and his pieces have been seen on stage in Time Square NY. Behind the scenes, Brett has experience operating lights and sound-boards. Brett's film credits include "Brett Fallon Dance Party", "Brett Fallon Greatest Dance Hits Vol 1 and Vol 2", and "A Christmas Wish, A Brett Fallon Holiday Special". Brett was the first place winner of Erie's "So You Think You Can Dance?" contest.
Since forming Dance Elite* Performance Company, he has started various programs throughout the community with his Dance Outreach Project, like Warren's First National Tap Dance Day and a Dance/Theater Department at the Boys and Girls Club in Erie. Other Outreach projects include dance performances/workshops at daycares and schools, and helping to develop and promote local dance groups. Through his Therapeutic Dance Project, Brett has formed a dance program at Warren State Mental Hospital, as well as provided dance classes and performances at senior centers all around Erie and Warren County.
Brett is whole heartedly committed to the mission of Dance Elite* for the future he strives to learn and grow with it.

Brett is motivated to keep his audience captivated at his every move. He demands the stage and audiences attention and takes performance to new heights...



Production Bio

Brett Fallon, has spent his entire life in performance and production, making him knowledgeable in all aspects of entertainment. He has worked with "top of the industry" professionals in cities, including New York City, Boston, and Pittsburgh as well as locally in Erie, PA ... assisting in the production of both indoor and outdoor theatrical performances with professional light, sound,and film crews.
Fallon's experience includes:
- Sound/Light Operator of professional light & sound boards and spotlights (beginning from the age of 10 at Erie Playhouse)
- Director/Performer/Producer of TV shows and music videos . . . including the design of full-lighting plots, production of original music, staging choreography, and direction of stage/film crew and cast
- Creator/Director/ Producer of full musical theatre stage productions
- Artistic Director / Stage Manager of two performance companies (Dance Elite* Performance Company and Elite* Performance Company). . . which includes various talents such as professional singers, musicians, dancers, bands, and DJ's (Dance Elite* Company at
www.DanceEliteCompany.com
)
- Graduate of Point Park University/ Conservatory of Performing Arts in Pittsburgh, PA . . . earning a BA in Dance Performance, which included courses in Elements of Stage Craft
- Worked front of house at Pittsburgh Playhouse under apprenticeship
- Over 10 years of music editing skils . . . artistically creating and programming full-length performances through digital software, working with many professional companies throughout the East Coast, including his own
- Over 10 years of DJ-ing and emceeing many events and performances with professional sound and lighting equipment
- Live and On-Air Radio
- Spokesperson in Public Broadcasting
- Professional training as a motivational speaker















Powered by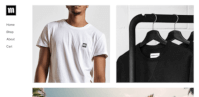 Create your own unique website with customizable templates.